WHO WE ARE
DataLend—the securities finance market data division of EquiLend, a FINRA-regulated financial services firm—provides aggregated, anonymized, cleansed and standardized securities finance data covering all asset classes, regions and markets globally. DataLend operates on a "give-to-get" model, processing more than 3 million global transactions per day. DataLend's data set covers more than 50,000 securities on loan with a daily on-loan balance of $2+ trillion and lendable balance of $19 trillion (as of February 2019).
DATALEND ADVANTAGE
Data available T+1
Rigorous data cleansing process
Leverages EquiLend & BondLend trading data
Proprietary indices, including DataLend Target 50 and DataLend Newly Hot
Options-derived implied borrow cost
Daily newsletters and automated reports
Frequent thought leadership contributor to RMA, ISLA, PASLA, CASLA, IMN and other securities lending associations as well as various industry magazines
50,000+
SECURITIES ON LOAN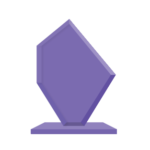 DATALEND OFFERS FOUR WAYS TO ACCESS:
Raw data files that contain fees, utilization and other metrics across all securities on loan
An intuitive and highly customizable Web-based user interface
An Excel Add-In tool that supports functions and right-click functionality
An Application Protocol Interface (API) that allows clients to access data directly from the database
DATALEND MAINTAINS THE HIGHEST DATA SECURITY STANDARDS TO PROTECT CLIENT DATA AND IDENTITY:
Internet Protocol (IP) Security: All User IDs are tied to an approved organization IP address meaning a user cannot log-in from outside their corporate network.
Beneficial Owner Confidentiality: Each agent lender assigns a code to their underlying beneficial owner client. DataLend does not know the identity of any beneficial owner.
Segregation: Each client organization within DataLend is strictly segregated from other organization in our secure database tables. User IDs are tied directly to an organization.